The Kitchen is QUT's most stylish lunchtime dining spot. A part of Old Government House, this heritage-listed gem is perect for small gatherings and intimate celebrations. Through the week, Cuisine on Cue supports The Kitchen in offering high quality dining prepared by a fantastic team of chefs. You can book in to get a taste of The Kitchen and visit for lunch on their website here. Featuring a beautiful sandstone courtyard, private dining rooms and a fresh and open cafe space, The Kitchen is equipped for glamerous, subtle celebrations. You will find charm and versatility around every corner. Pulsing with history adn old-world grace. With all the amenities you need for a fantastic event. Book for only a few guests to sit down for lunch or fill the courtyard for a larger, cocktail party.
Looking for a different style? See more from Old Government House and Room Three Sixty also at QUT, to pick your perfect Brisbane City events space.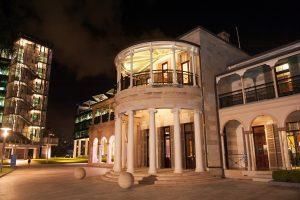 The jewel in Brisbane's heritage crown is Old Government House. This heritage venue Is the perfect backdrop for any event adding grandeur and sophistication.
Everything was absolutely perfect. The food was delicious, and the staff went above and beyond to make sure everyone was well fed and had enough to drink. Will be recommending Cuisine on Cue to everyone!
The whole team at Cuisine on Cue were fantastic – I couldn't fault anything from the moment I sent the enquiry, working on our menu, right through to our event itself. The food was incredible, the service was second to none.
Incredibly happy with the service in both the lead up and during the event. Food was really tasty, and all our guests loved it. Highly recommend this super team!
Wow … Cue On Cuisine recently catered for our latest networking event. Presentation was amazing and the food was absolutely delicious. I would highly recommend for high end corporate catering
Cuisine on Cue did our catering for Mum's 70th and they were just fantastic!! Super organised and professional. Their staff were so personable and friendly. And the FOOD….. just delicious!! So much choice and so substantial. I am still getting rave reviews of the food from all our party guests. Highly recommend them for party catering!! ⭐️⭐️⭐️⭐️⭐️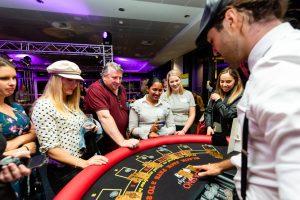 On 29th May 2019, Cuisine on Cue, in conjunction with QUT Venue Collection and Directors of the Extraordinary, hosted the 'Elevate Your Events' networking evening. This special night of entertainment, competition, networking and fun showcased Cuisine on Cue's ability to deliver top-notch private and corporate events.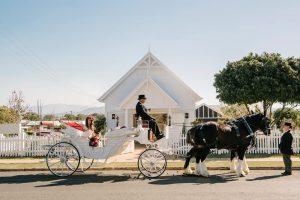 We all know that planning your big day can be stressful – from picking "the" dress to nailing down that wedding reception venue. It can feel like your to-do list never ends.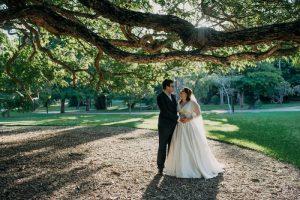 Ann and Daniel were married in a small ceremony in the historical courtyard of Old Government House, surrounded by 45 of their closest friends and family. Following the reception, guests were served finger food and pre-reception canapés on the verandahs overlooking the lawn.