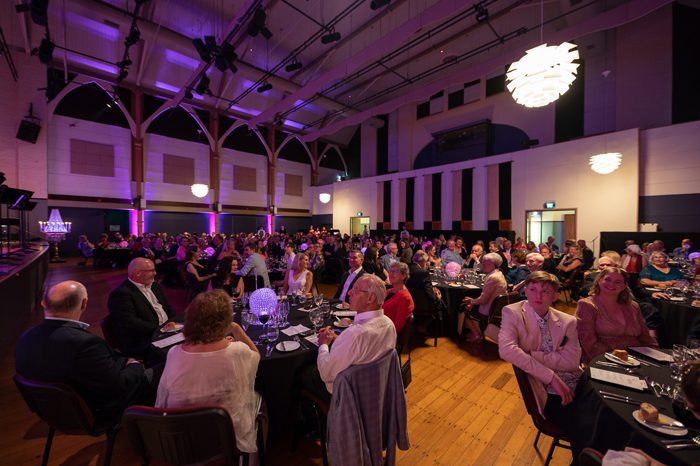 Each year, a growing number of young musicians audition to practise and perform with the Queensland Youth Orchestras (QYO). Through this organisation hundreds of remarkably talented youngsters are instilled with an enduring, life-long passion for music and receive instruction from some of the world's finest mentors. This fantastic Queensland institution doesn't do it all alone however, and as the catering partner of Queensland Youth Orchestras, we are privileged to support this fantastic retinue of dedicated educators and the stars of the show, the young, evolving performers. We have been taking a look back at our gallery from the 2023 QYO fundraising gala, hosted annually at the Old Museum. One of our major contributions each year helping raise funds that assist QYO in maintaining their exceptional standards and continue to enlighten, enrich and educate tomorrow's world-class, Australian musicians.
Our support
Cuisine on Cue has been an avid fan of QYO for many years and has given their catering expertise to the fundraising gala the last two years, as the event's official catering sponsor.
The sold out gala was, of course, a huge success. Showcasing the immaculate talent fostered within the orchestras, along side Cuisine on Cue's carefully practised culinary performance.
What compels us to support and donate to the Queensland Youth Orchestra is our adoration for creation. When you have passion for your craft, it becomes easy to recognise the authenticity of exuberance in others. Cuisine on Cue recognised their same, genuine desire to create the exceptional, at QYO. To shape the world into a place that doesn't just work better, but is filled with wonderful, enriching experiences.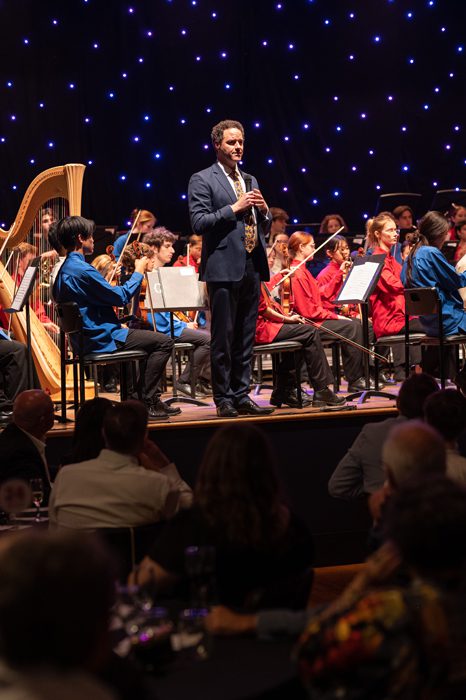 Your support
Fostering the talent and ambition of young Australians is a worthy endeavour – but not one that is always easy to achieve. Maintaining the world-class standards that make Queensland Youth Orchestras a nation-leading musical program takes work. Thousands of hours of planning, practising and dedication are poured into QYO musicians each year. With staff, parents and volunteers finding a way to extend the opportunity to learn, grow and perform to more and more eager students every year. This means improving access to instruments, providing and upkeeping spaces to practise and perform and ensuring every musician receives the same chance to learn beneath some of the world's foremost talent.
Events like the fundraising gala are phenomenal steps towards achieving this unyielding goal. There is always another young musician to reach and a new talent to nurture. If you would like to support young Australians in realising their potential, please consider a donation or look out for more QYO events – including next year's gala!
If you're looking another way to back the amazing work done by QYOs, hosting a party or event at the Old Museum is a fantastic way to support the program. Our exclusive catering options at the Old Museum are second to none. While our bespoke catering options can create any experience you could want. Browse all of our menus for inspiration on your event. You can also hire the fantastic enembles from QYOs to play at your event!
Make an enquiry with us to find out more!