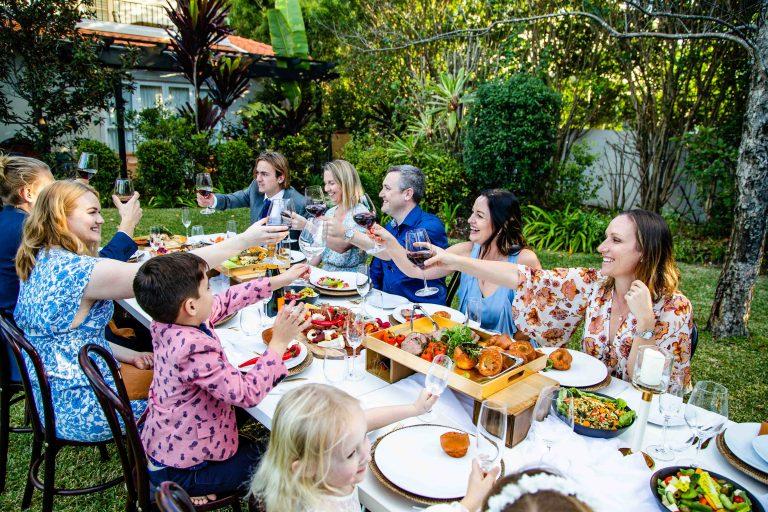 If you've never planned an event at home and are a little out of your depth, we've put together some handy tips to help you pull it off.
The Atmosphere
If you're picturing a dinner party with multiple courses and a beautiful, formal table setting, then create it! Cuisine on Cue's hand-crafted canapes are a perfect starter and guests will be wowed throughout the entree, main, and dessert or perhaps try a family-style feast finishing with some sweet canapes. Our professional staff will be there so that you don't have to lift a finger. Impress your guests and bring your own style to the table (pun intended). We work with Brisbane's best styling companies who can make your vision a reality.
However, if sitting around the backyard or on the deck with some drinks and good food is more your style, embrace it and keep the party casual. Even though you're hosting at home, you don't need a formal setting for the event to be a success. Cuisine on Cue can deliver delicious, ready-made options straight to your door. From delicious pulled pork and beef sliders to mouth-watering lemon, thyme, and garlic roast chicken and fresh salads and sides, we have you covered! Simply order online for fast, easy, and contactless payment.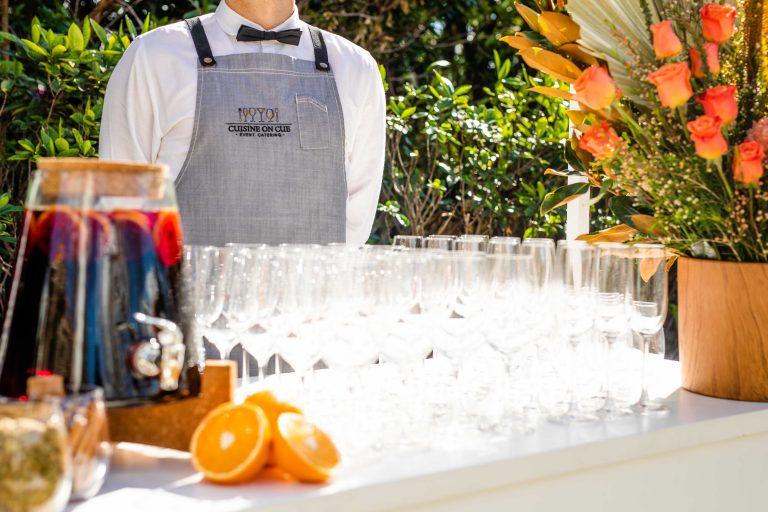 Intimacy is Key
Now is the perfect time to create an intimate guest list that includes your nearest and dearest. While we'd love to invite all our aunts, uncles, cousins, and long-lost friends, those guests tend to put a big dent in the budget. Use this opportunity to narrow down your guest list and provide a gathering with the people that truly matter in your life. Whether you envision a formal, sit-down meal or a fun cocktail party, Cuisine on Cue has menus and options to suit every style of event. Our professional wait staff and chefs will look after everything for you so you don't have to worry about a thing on the night. We'll even pack up and clean the kitchen before we leave!
If you are still finding it difficult to cut that guest list down to meet restrictions – why not invite them via Zoom or video chat? Cuisine on Cue provides a range of delivery catering for your event, so while you're enjoying a feast at home – we can deliver a feast to them too.
What You'll Need
Events require equipment that you may not have had to think about before. Our team of event coordinators can guide you and Cuisine on Cue is able to supply all your equipment needs whether it be glassware, chafing dishes, cutlery, and crockery, or a pop-up bar. We have it all sorted!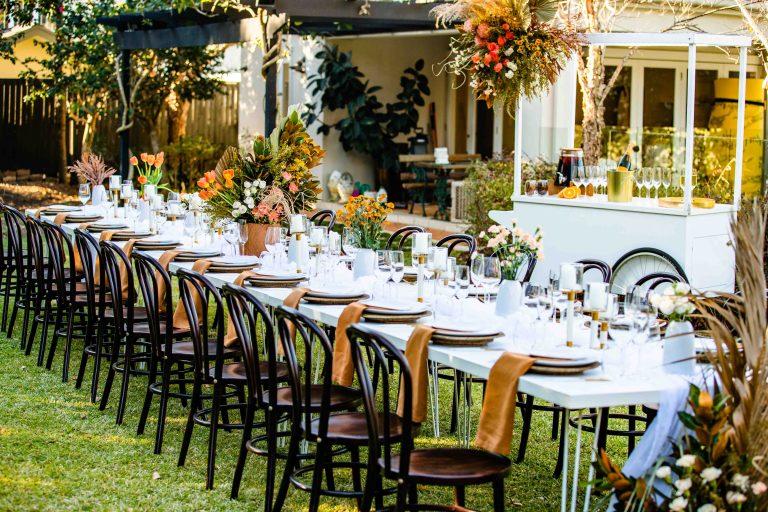 Menu Choices
Catering may be the most obvious component to planning an event and is it definitely the most important. You want your guests' experience to be amazing and food is an essential part of that. Cuisine on Cue has a large variety of catering styles to accommodate your event. You may be looking for a 3-course dinner for your backyard wedding, or simply just a BBQ. You might be considering a birthday buffet or a high-tea. The options are endless so have a look at our catering menus or call our team today on (07) 3210 2281.