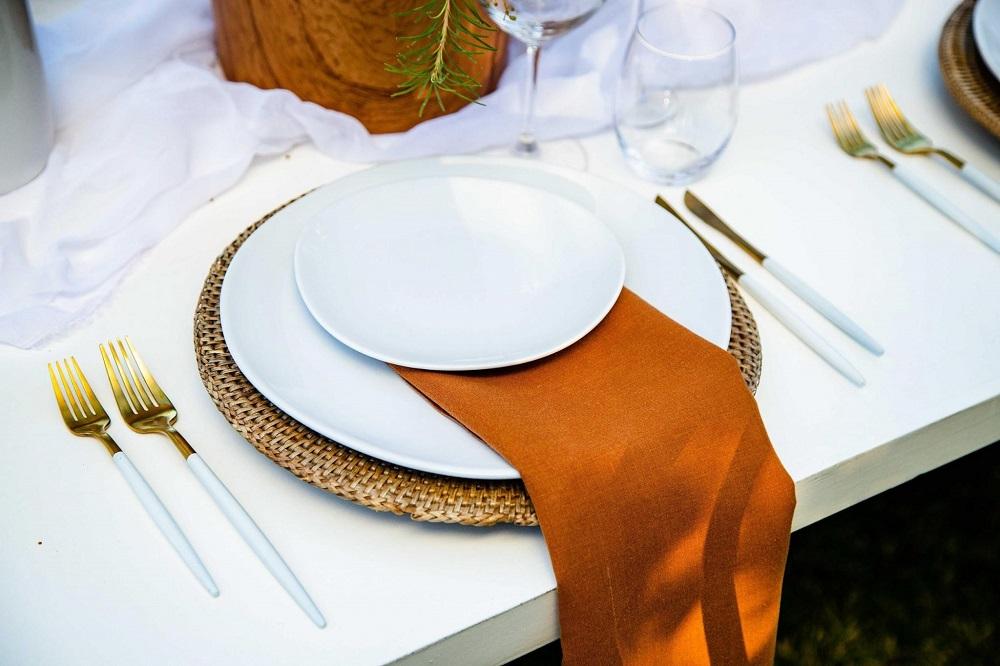 It's undoubtedly a tricky time to be organising a function, but planning a celebration managed by a business adhering to a COVID Safe Industry Plan means you don't have to miss out on enjoying special moments with family and friends!
While there are limits on privately-arranged events at home, we are able to manage your celebration as a "structured event" (in line with our COVID Safe Industry Plan) so you are welcome to host
– no more than one person per 2 square metres (up to a total of 50 people) for venues or spaces of 200 square metres or less; or
– no more than one person per 4 square metres for venues or spaces of 200 square metres or more.
COVID Safe Plan
The COVID Safe Industry Plan means that in addition to our usual services including styling, catering, and staffing, we will also run your event from start to finish, collect and store contact tracing information, and make sure all your guests remain seated while eating and drinking—doesn't sound so bad, does it?
With over 25 years of experience with catering for Brisbane events, our team is entirely flexible and able to create whatever you require or desire to pull off your dream COVID-safe function! We offer in-home catering for as few as 10 guests and can deliver options to suit indoor, outdoor, seated, and casual celebrations for any budget, as well as providing a range of platters, boxes, and pre-prepared meals available to be ordered online.
Versatile Menus
Whether your occasion calls for a seated multi-course feast prepared on-site by our team, or you choose to keep things casual and order from our range of shared platters, canapés, or heat-at-home meals and sides, you can rest assured that all orders from Cuisine on Cue are prepared, transported and delivered in a COVID-safe manner.
Event Coordination & Hire Services
We can assist with sourcing crockery, equipment, styling, and beverages so you can enjoy the company of family and friends without needing to stress about the details of your COVID-safe event. You can browse our catering menus here, explore our range available for online ordering here, or call us on 3210 2281 with custom enquiries.
When welcoming guests into your home for a COVID-safe celebration it's important to remember that you should still practice a degree of social distancing: limit hugs, kisses and handshakes where possible, wash hands regularly (especially when serving or eating food) and use sanitiser, and make the tough call of asking guests to stay home if they're feeling unwell.
Latest Information
For up-to-date information, current Queensland limits on in-home visitors, events, and business providers can be seen here.